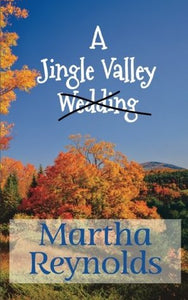 A Jingle Valley Wedding - Martha Reynolds
New York executive Julie Tate knows what it takes to win in the financial world, but her big-city success could never prepare her for her latest career move. When her brother abandons the failing family farm, Julie hopes its salvation lies in transforming it into western Massachusetts's newest premier wedding venue. With her social-savvy friend Freddy in her corner, Julie feels infallible.

But as their bank account dwindles and one obstacle after another crops up, the business partners wonder if their venture is doomed for failure before the first bride walks down the aisle. Maybe the best way to succeed in a business based on romance is to find one.
Paperback
0709ML
---