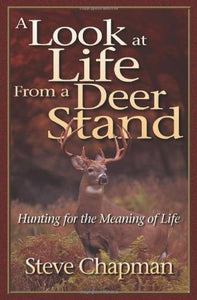 A Look at Life From a Deer Stand (Used Book) - Steve Chapman
From the incredible rush of bagging "the big one" to standing in awe of God's magnificent creation, Steve Chapman captures the spirit of the hunt. In short chapters filled with excitement and humor, he takes readers on his successful-and not-so-successful-forays into the heart of deer country. As they experience the joy of scouting a trophy buck, they'll discover how the skills necessary for great hunting can help them draw closer to the Lord.

This popular outdoor devotional focuses on time spent in the woods to offer unique insights into living for God. The perfect gift for every hunter and outdoorsman.
Paperback
---