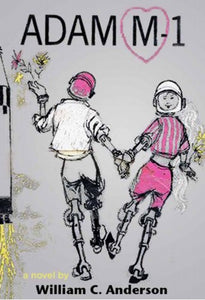 Adam M-1 - William C. Anderson (1st Ed/1st Printing, 1964)
1st Edition and 1st Printing. Published in 1964 by Crown. Inscribed by the author's wife, Andy. 
A laugh out-loud, goof ball comedy set in the early 1960's around the space race with the USSR. The story centers on NASA scientist, McDermott, and his ideas to help America win the race.
Condition: Used book in Good condition. Some slight fraying of dust jacket from age. Dust jacket in plastic covering. 

Hardcover
0803DRH
---