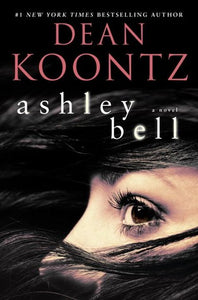 Ashley Bell (Used Hardcover) - Dean Koontz
At twenty-two, Bibi Blair's doctors tell her that she's dying. Two days later, she's impossibly cured. Fierce, funny, dauntless, she becomes obsessed with the idea that she was spared because she is meant to save someone else. Someone named Ashley Bell. This proves to be a dangerous idea. Searching for Ashley Bell, ricocheting through a southern California landscape that proves strange and malevolent in the extreme, Bibi is plunged into a world of crime and conspiracy, following a trail of mysteries that become more sinister and tangled with every twisting turn.

Unprecedented in scope, infinite in heart, Ashley Bell is a magnificent achievement that will capture lovers of dark psychological suspense, literary thrillers, and modern classics of mystery and adventure. Beautifully written, at once lyrical and as fast as a bullet, here is the most irresistible novel of the decade.
0606SR
---