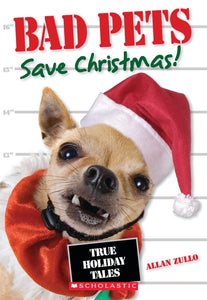 Bad Pets Save Christmas! (Used Paperback) - Allan Zullo
We love our pets, especially during the holidays. But sometimes they can misbehave...
Have you heard these amazing Christmas stories about the naughty dog who reunited a broken family? Mischievous monkey who healed an ill dad? Rambunctious pig who saved her owners' lives?
0813CM
---