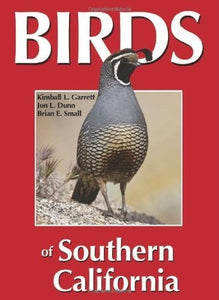 Birds of Southern California (Used Paperback) - Kimball L. Garrett & Jon L. Dunn & Brian E. Small
This pocket-sized photographic guide features over 550 stunning color photographs of the birds of Southern California along with their descriptions, voice, behavior and where and when to find each species. The bird habitats of Southern California are described as well as the basics of observing and identiying birds.
Condition: Used book in Very Good condition.
---