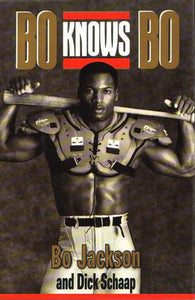 Bo Knows Bo (Used Hardcover) - Bo Jackson (Signed)
Signed copy.
The candid autobiography of professional athlete Bo Jackson describes his troubled youth, his discovery of sports, his struggle to attend college, his athletic achievements, his family life, and his success on and off the field.
Condition: Used book in Very Good condition.
---