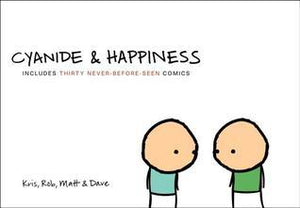 Cyanide and Happiness (Used Book) - Kris Wilson, Matt Melvin, Rob DenBleyker, Dave McElfatrick
Introducing the first real, tangible, ignitable collection of the hit online comic Cyanide & Happiness, featuring a selection of your favorite comics and thirty brand-new strips.

From the minds of Kris, Rob, Matt, and Dave comes a barrage of irreverent entertainment sure to keep you amused until the day you die. Just see what their mothers have to say!

Paperback
---