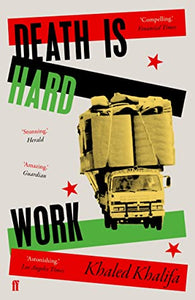 Death Is Hard Work - Khaled Khalifa
Death Is Hard Work is a tale of three people embarking on an absurd quest - an unforgettable journey into a contemporary heart of darkness.

At a hospital in Damascus, Syria, Abdel Latif's final wish is to be buried in the family plot near Aleppo - just a two-hour drive away. Bolbol, his youngest son, persuades his estranged brother and sister to accompany him and their father's body to the ancestral village. But Syria is a war zone, and the trials that confront the family on their journey will have enormous consequences for them all.
Paperback
0709ML
---