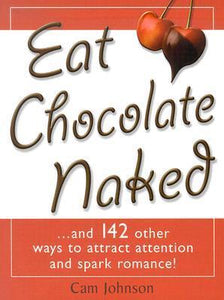 Eat Chocolate Naked: And 142 Other Ways to Attract Attention and Spark Romance (Used Book) - Cam Johnson
Ignite the fires of passion and romance
Want more romance, spark and passion in your life? Here's how to ignite it yourself and find sizzling ways to fill every day with romance. Whether you're after the ultimate seduction or a more intimate connection with your partner, included are hot tips and tricks for 143 sexy, silly, passionate and just plain fun activities to add spice to your love life.
Your can:
-Recognize romance in the most unlikely guises.
-Make it easy for him to get it right.
-Think about romance in a whole new way.
-Create a mood, from soft and serene to brimming with sexiness.
-Discover everything that attracts lovers to each other.
Paperback
0306kSG
---