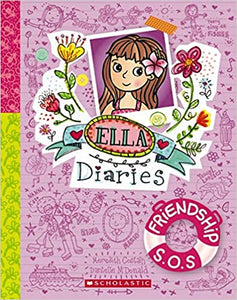 Ella Diaries: Friendship S.O.S. (Used Paperback Book) - Meredith Costain
Ella is going on a cruise! It's going to be amazing, and best of all, her BFF Zoe is coming too! But when a friendship catastrophe strikes, Ella's perfect vacation looks doomed!

Series: Ella Diaries
WARNING: You are about to read my UTTERLY BIGGEST SECRETS. Can I trust you? OK then. I'm Ella, and this is my diary.
0713DO
---