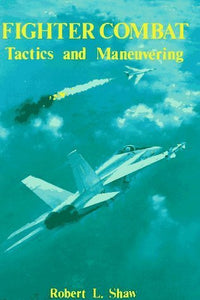 Fighter Combat: Tactics and Maneuvering (Used Hardcover) - Robert L. Shaw
This book provides a detailed discussion of one-on-one dog-fights and multi-fighter team work tactics. Full discussions of fighter aircraft and weapons systems performance are provided along with an explanation of radar intercept tactics and an analysis of the elements involved in the performance of fighter missions.
Condition: Used book in Very Good condition.
---