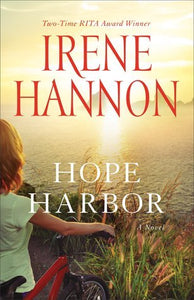 Hope Harbor (Used Paperback) - Irene Hannon
Winner of three international awards. Book club favorite.

This provocative and heart-warming novel, based on a true story, follows an American teacher whose values are challenged in an Iraqi village in 2010.

"Courageous teachers wanted to rebuild war-torn nation." With her marriage over and life gone flat, Theresa Turner responds to an online ad, and lands at a school in Kurdish Iraq. Befriended by a widow in a nearby village, Theresa is embroiled in the joys and agonies of traditional Kurds, especially the women who survived Saddam's genocide only to be crippled by age-old restrictions, brutality and honor killings. Theresa's greatest challenge will be balancing respect for cultural values while trying to introduce more enlightened attitudes toward women - at the same time seeking new spiritual dimensions within herself.

The Kurdish Bike is gripping, tender, wry and compassionate - an eye-opener into little-known customs in one of the world's most explosive regions - a novel of love, betrayal and redemption.
0815ML
---