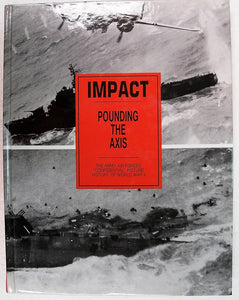 Impact : Pounding the Axis (Used Hardcover) - James Parton
"Widely celebrated in its own time, Thomas Jeferson's first inaugural address commands the regard of Americans from across the political spectrum as one of the great statements of the nation's libertarian tradition. Delivered as the young nation found itself embroiled in bitter partisan struggles, the speech has been hailed as the Sermon on the Mount of good government." "Curiously, this masterpiece of republican rhetoric - the full text of which is reproduced in this volume - has never received sustained analysis. Stephen Howard Browne describes the speech's origins, composition, meaning, and delivery. Browne's study explores how Jefferson's language and careful invocation of national symbols helped shape the cultural and political life of the period." Through his careful and compelling analysis, Browne sheds new light not only on Jefferson's first inaugural address but on Jefferson himself, offering important insights to readers interested in the early years of the American nation. His well-crafted argument and accessible prose offer a model of analysis for rhetorical scholars and students alike.
Condition: Used book in Very Good condition.
---