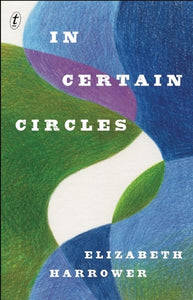 In Certain Circles - Elizabeth Harrower
In Certain Circles is an intense psychological drama about family and love, tyranny, and freedom. Set amid the lush gardens and grand stone houses that line the north side of Sydney Harbour, it follows the lives of four unforgettable characters whose fates are intertwined.

Harrower is one of Australia's most important postwar writers. Never before published, In Certain Circles is one of the most anticipated releases of the season. Text's Classic edition of The Watch Tower has been reviewed in literary pages across the globe.
Hardcover
1030LFM
---