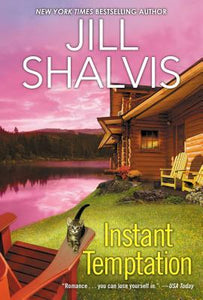 Instant Temptation (Used Paperback) - Jill Shalvis
To Harley Stephens, the landscape around Wishful, California, is exhilarating, untamed, and more than a little dangerous . . .
 
The same could be said for T.J. Wilder, who's invited himself along on her trek to study a rare coyote. He's the perfect package of breathtaking adventure and excitement. But Harley's career is riding on this trip, and she doesn't need a stubborn, incredibly sexy distraction tagging along.
 
For T.J., Harley is the one woman he's never been able to forget. But he's a professional guide who knows when to stay back and when to provide invaluable expertise—just like he's done since they were in high school. And Harley, as usual, is torn between throttling him and giving in to the raw attraction that's been smoldering all these years.
 
After waiting so long, it's all about timing . . .
0620ML
---