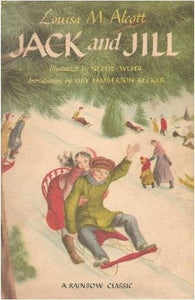 Jack and Jill - Louisa May Alcott (Vintage, 1948)
Vintage book from 1948. A Rainbow Classic.
When best friends, Jack and Jill, tumble off their sled, their injuries cause them to be bedridden for many months. Their parents fill their days with the joys of Christmas preparations, a theatrical production and many other imaginative events.
Condition: Used book in acceptable condition with some pages pulling from binding.
Hardcover
1003LW
---