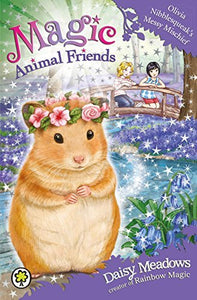 Magic Animal Friends: Olivia Nibblesqueak's Messy Mischief (Used Paperback) -Daisy Meadows
Welcome to a magical world where animals talk and play - just like you and me!

Lily and Jess are needed in Friendship Forest! Wicked witch Grizelda is causing trouble again, casting spells to make all the good creatures naughty!

Can the girls stop Olivia Nibblesqueak the hamster before she makes the whole forest a mess?
0701CM
---