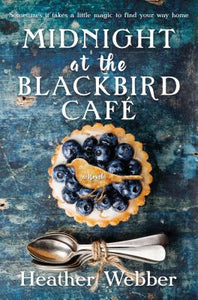 Midnight at the Blackbird Café (Used Paperback) - Heather Webber
Nestled in the mountain shadows of Alabama lies the little town of Wicklow. It is here that Anna Kate has returned to bury her beloved Granny Zee, owner of the Blackbird Café.

It was supposed to be a quick trip to close the café and settle her grandmother's estate, but despite her best intentions to avoid forming ties or even getting to know her father's side of the family, Anna Kate finds herself inexplicably drawn to the quirky Southern town her mother ran away from so many years ago, and the mysterious blackbird pie everybody can't stop talking about.

As the truth about her past slowly becomes clear, Anna Kate will need to decide if this lone blackbird will finally be able to take her broken wings and fly.
0627ML
---