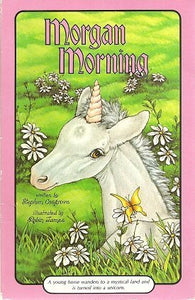 Morgan Morning (Used Paperback) - Stephen Cosgrove (1982)
Published in 1982.
When the young horse, Morgan, is swept over a waterfall and breaks his leg, he is rescued by a magical unicorn, who changes Morgan into a unicorn.
Condition: Used book in Good condition, some staining on cover, inscription inside cover and on first page.
---