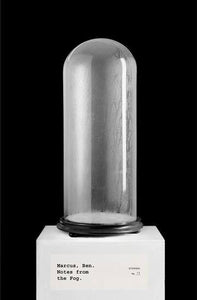 Notes From The Fog - Ben Marcus
Thirteen transfixing new stories from one of the most innovative writers of his generation and one of the most vital and original voices of our time--for fans of George Saunders, Nathan Englander, and Elizabeth Strout.

In these thirteen ingenious stories, Ben Marcus reveals moments of redemption in the sometimes nightmarish modern world. In "The Grow-Light Blues," a hapless, corporate drone finds love after being disfigured testing his employer's newest nutrition supplement--the enhanced glow from his computer monitor. In the chilling "Cold Little Bird," a father finds himself alienated from his family when he starts to suspect that his son's precocity has turned sinister. "The Boys" follows a sister who descends into an affair with her recently widowed brother-in-law. In "Blueprints for St. Louis," two architects in a flailing marriage consider the ethics of adding a mist that artificially incites emotion in mourners to their latest assignment, a memorial to a terrorist attack.
A heartbreaking collection of stories that showcases the author's compassion, tenderness, and mordant humor--blistering, beautiful work from a modern master. 
Hardcover
0817ML
---