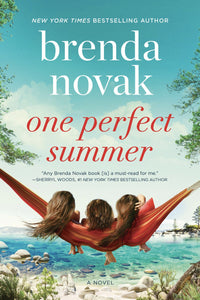 One Perfect Summer (Used Paperback) - Brenda Novak
From New York Times bestselling author Brenda Novak comes a novel about finding family in unexpected places and the lifelong bonds that don't need a lifetime to forge

When Serenity Alston swabbed her cheek for 23andMe, she joked about uncovering some dark ancestral scandal. The last thing she expected was to discover two half sisters she didn't know existed. Suddenly, everything about her loving family is drawn into question. And meeting these newfound sisters might be the only way to get answers.

Serenity has always found solace at her family's Lake Tahoe cabin, so what better place for the three women to dig into the mystery that has shaken the foundation each of them was raised on? With Reagan navigating romantic politics at her New York City advertising firm, and Lorelei staring down the collapse of her marriage, all three women are converging at a crossroads in their lives. Before the summer is over, they'll have to confront the paths they walked to get there and determine how to move forward when everything they previously thought to be true was a lie.

But any future is easier to face with family by your side.
0815ML
---