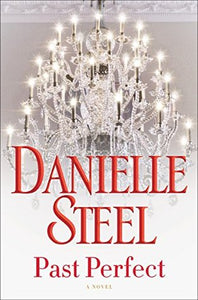 Past Perfect (Used Book) - Danielle Steel
Sybil and Blake Gregory are the quintessential 21st century power couple: she a cutting-edge interior designer; he a forward-thinking top business analyst. They revel in the privileged, ordered life they lead in Manhattan with their children, teenagers Andrew and Caroline and 6-year-old Charlie.
But when Blake accepts a once-in-a-lifetime opportunity to become the CEO of a visionary social media start-up in San Francisco—and then buys a magnificent turn-of-the-20th-century Pacific Heights mansion on impulse—all that will change. Built by the Butterfields, a prominent banking family, abandoned for decades, the grand house retains its exquisite furnishings and aura of long ago elegance. And that's not all it retains. The modern Gregorys are about to meet their ghostly long ago counterparts….
Hardcover
1101ML
---