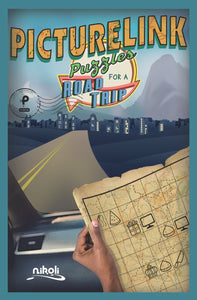 Picturelink Puzzles for a Road Trip (Used Paperback) -nikoli
ROAD TRIP! These expertly crafted and innovative picturelink puzzles will provide hours of fun for kids on the go.
 
Link a shape to its match by drawing a line between the two. Then link another and another—but there's a none of the lines can cross. These 72 puzzles will entertain kids in a car, a bus, or anywhere!
0712CM
---