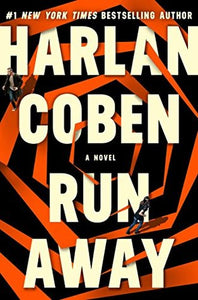 Run Away (Used Hardcover) - Harlan Coben
YOUR DAUGHTER IS MISSING.
YOU'LL RISK ANYTHING TO FIND HER.

And then you see her, frightened and clearly in trouble.

You approach her, beg her to come home.

SHE RUNS.

You follow her into a dark, dangerous world where no-one is safe and murder is commonplace.

NOW IT'S YOUR LIFE ON THE LINE... 
0613SR
---