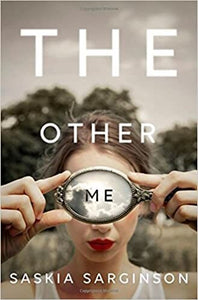 The Other Me (Used Hardcover) - Saskia Sarginson
1986, London - Klaudia is about to start high school. She's embarrassed by her German father, never knowing what he may or may not have done during the war.

In 1995 Leeds, Eliza is a young woman in love - with her life as a dance student, and with her boyfriend Cosmo. But Eliza is living a lie, running away from a past of which she was always ashamed. But when her mother dies and she is called home, she can no longer deny her roots, even if it will cost her everything.

And woven throughout the novel is Ernst's story - Ernst is one of two brothers growing up in Nazi Germany. One rallied for the Fuhrer, one held back. One dedicated his life to the Nazi regime, one did not.

When Eliza learns a long-buried family secret, it will completely change how she views her past and her future.

By exploring identity, memory, and history, Saskia Sarginson deftly shows that it is the people we think we know the best who sometimes surprise us the most. 
0816LO
---