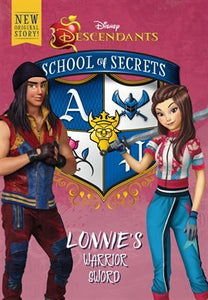 School of Secrets Lonnie's Warrior Sword (Used Hardcover) - Jessica Brody
Lonnie is the daughter of Mulan.
She's strong. She's fearless. And she's willing to fight for what she wants .like the very special sword that once belonged to her mother.
When Lonnie brings her friends Jay and Jordan on an forbidden trip to Imperial City to get it, she must prove she's a true warrior.
Disney Descendants School of Secrets #4
0615DS
---