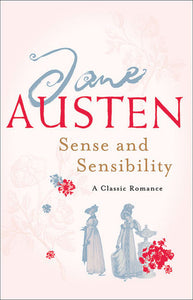 Sense and Sensibility (Used Paperback) - Jane Austen
'...the more I know of the world, the more I am convinced that I shall never see a man whom I can really love.'

Marianne Dashwood is young, flirtatious and ready to meet a knight in shining armour. Her sister, Elinor, is more restrained - she knows that when it comes to romance, slow and steady wins the race. But while both seem to have found what they want, the path to happiness isn't as straightforward as they first thought. True love has a habit of breaking the rules and turning up whenever it's least expected...
0829RM
---