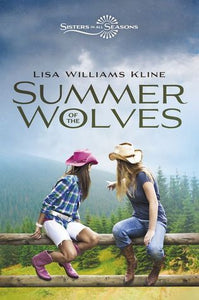 Summer of the Wolves (Used Hardcover) - Lisa Williams Kline
Stephanie and Diana are having a hard time adjusting to life as new stepsisters. The girls "pretend" to like each other, but it's pretty hard considering they are complete opposites.
When their new family takes their first-ever vacation to a horse ranch in North Carolina, not even long horse-back rides in the forest can tame their tempers. Diana's anger issues and Stephanie's fear of everything prove disastrous, until Diana discovers the caged wolves in the deep woods. She vows to free them, and surprisingly, Stephanie agrees to help. But their actions have unforeseen consequences, and if there's any chance to make things right, Stephanie and Diana must put their differences aside.
0712LO

---