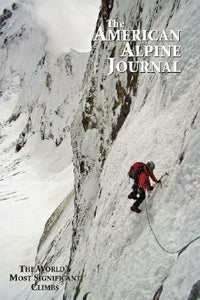 The American Alpine Journal 2008 (Used Paperback) - James Frush
Published annually since 1929, the American Alpine Journal is internationally renowned as the finest publication of its kind-the world's "journal of record" for documenting significant climbs. In the Feature Stories we hear from those who have made many of the most impressive first ascents of the year#58; the big routes that will become tomorrow's legends. In Climbs Expeditions we discover what else has happened in almost all the world's mountains.
Condition: Used book in Very Good condition.  
---