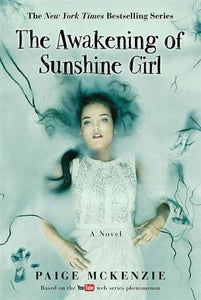 The Awakening of Sunshine Girl (used book) - Paige McKenzie , Alyssa B. Sheinmel (With)
Sunshine Griffith has been awakened. Her powers are now fully alive and spirits follow her everywhere, desperate for help moving on to the afterlife. Hoping to get her luiseach abilities under control, she agrees to begin training with her mentor - her birth father, Aidan.

Aidan takes her to an abandoned campus deep in the Mexican jungle, far from her would-be boyfriend and protector, Nolan. But Aidan's work turns out to be more terrifying than Sunshine could have imagined. Is she prepared to finally learn the truth about what's threatening the future of the luiseach and the human race... and the deadly part she may play in it?
paperback
0927CR
---