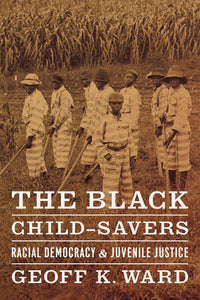 The Black Child-Savers: Racial Democracy and Juvenile Justice (Used Paperback) - Geoff K. Ward
During the Progressive Era, a rehabilitative agenda took hold of American juvenile justice, materializing as a citizen-and-state-building project and mirroring the unequal racial politics of American democracy itself. Alongside this liberal "manufactory of citizens," a parallel structure was enacted: a Jim Crow juvenile justice system that endured across the nation for most of the twentieth century. In The Black Child Savers, the first study of the rise and fall of Jim Crow juvenile justice, Geoff Ward examines the origins and organization of this separate and unequal juvenile justice system. Ward explores how generations of "black child-savers" mobilized to challenge the threat to black youth and community interests and how this struggle grew aligned with a wider civil rights movement, eventually forcing the formal integration of American juvenile justice. Ward's book reveals nearly a century of struggle to build a more democratic model of juvenile justice—an effort that succeeded in part, but ultimately failed to deliver black youth and community to liberal rehabilitative ideals. At once an inspiring story about the shifting boundaries of race, citizenship, and democracy in America and a crucial look at the nature of racial inequality, The Black Child Savers is a stirring account of the stakes and meaning of social justice. 
Condition: Used book in Very Good condition. 
Paperback
0816DRH
---