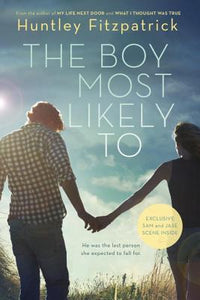 The Boy Most Likely To (Used Paperback) - Huntley Fitzpatrick
Tim Mason was The Boy Most Likely To:
- find the liquor cabinet blindfolded
- need a liver transplant
- drive his car into a house

Alice Garrett was The Girl Most Likely To:
- well, not date her little brother's baggage-burdened best friend, for starters.

For Tim, it wouldn't be smart to fall for Alice. For Alice, nothing could be scarier than falling for Tim. But Tim has never been known for making the smart choice, and Alice is starting to wonder if the "smart" choice is always the right one. When these two crash into each other, they crash hard.
0905RM
---