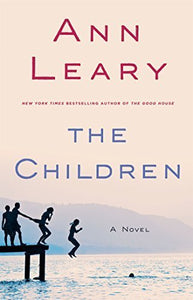 The Children (Used Book) - Ann Leary
From New York Times bestselling author Ann Leary comes the captivating story of a wealthy, but unconventional New England family, told from the perspective of a reclusive 29-year-old who has a secret (and famous) life on the Internet.
Charlotte Maynard rarely leaves her mother's home, the sprawling Connecticut lake house that belonged to her late stepfather, Whit Whitman, and the generations of Whitmans before him. While Charlotte and her sister, Sally, grew up at "Lakeside," their stepbrothers, Spin and Perry, were welcomed as weekend guests. Now the grown boys own the estate, which Joan occupies by their grace--and a provision in the family trust. When Spin, the youngest and favorite of all the children, brings his fiancé home for the summer, the entire family is intrigued. The beautiful and accomplished Laurel Atwood breathes new life into this often comically rarefied world. But as the wedding draws near, and flaws surface in the family's polite veneer, an array of simmering resentments and unfortunate truths is exposed.
With remarkable wit and insight, Ann Leary pulls back the curtain on one blended family, as they are forced to grapple with the assets and liabilities - both material and psychological - left behind by their wonderfully flawed patriarch.
Advanced Readers' Edition - Paperback
0328ML
---