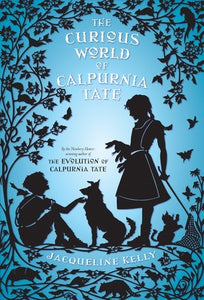 The Curious World of Calpurnia Tate (Used Hardcover) - Jacqueline Kelly
Callie Vee, Travis, Granddaddy, and the whole Tate clan are back in this charming follow-up to Newbery Honor–winner The Evolution of Calpurnia Tate.

Callie's younger brother Travis keeps bringing home strays. And Callie has her hands full keeping the animals—Travis included—away from her mother's critical eye.

When a storm blows change into town in the form of a visiting veterinarian, Callie discovers a life and a vocation she desperately wants. But with societal expectations as they are, she will need all her wits and courage to realize her dreams.

Whether it's wrangling a rogue armadillo or stray dog, a guileless younger brother or standoffish cousin, the trials and tribulations of Callie Vee will have readers cheering for this most endearing heroine.
0802MWL
---