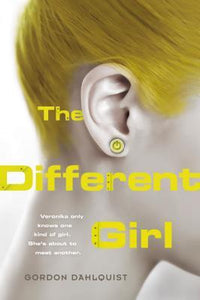 The Different Girl (Used Book) - Gordon Dahlquist
A timeless and evocative debut for contemporary and sci-fi fans

Veronika. Caroline. Isobel. Eleanor. One blond, one brunette, one redhead, one with hair black as tar. Four otherwise identical girls who spend their days in sync, tasked to learn. But when May, a very different kind of girl—the lone survivor of a recent shipwreck—suddenly and mysteriously arrives on the island, an unsettling mirror is about to be held up to the life the girls have never before questioned. 
Paperback
1228SR
---