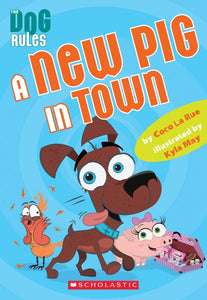 The Dog Rules A New Pig in Town (Used Book) - Coco La Rue
This bad dog better behave, or he'll be banished for good!

Meet Monty. He's an energetic pup who gets into trouble like it's his full-time job. His house has lots of rules. But sometimes he has trouble following them. Here are some things that distract Monty from following the rules:The smell of gym shorts in the morning.The prettiest pooch on the block.An evil parrot with an evil plan.If Monty can't follow the Dog Rules, he'll be in the doghouse for good!
Paperback
0520JA
---