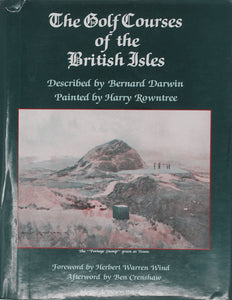 The Golf Courses of the British Isles (Used Book) - Bernard Darwin
The Golf Courses of the British isles has been called the finest book on golf ever written. Written almost 100 years ago it is one of the rarest and most sought-after books in the whole literature of golf, a sharp and opinionated pilgrimage to great temples of golf. This facsimile contains all 64 of Harry Rountree's paintings. For anyone who loves the game this book is an absolute must.
Condition: Very Good. 
Hardcover
0617SP
---