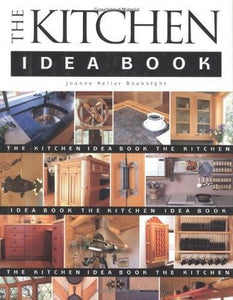 The Kitchen Idea Book (Used Book) - Joanne Kellar Bouknight
Readers will be inspired by this series of visual ideas for some of the most-used rooms in the house. Each book is rich with beautiful color photographs, practical sidebars -- and designs of all kinds that will appeal to a wide range of tastes and budgets.
The Kitchen Idea Book
guides homeowners through a world of kitchen design options with clarity and wit. The book features hundreds of clever ideas, rich illustrations, and more than 400 color photos, line drawings, and floor plans.
---