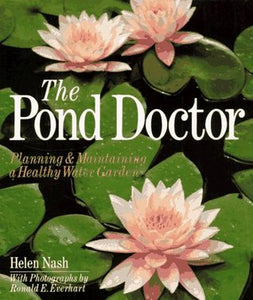 The Pond Doctor: Planning Maintaining a Healthy Water Garden (Used Book) - Helen Nash
"Everything one needs to know about a water garden is here: selecting a site, construction, building a waterfall, safety and water-quality tips, pumps and filtration, prevention of algae, and cleaning and maintaining a pond. This practical guide is illustrated throughout with color photographs."—Booklist.
"Chock-full of information... an extremely useful and highly recommended resource." —American Horticulturist.
Paperback
0720LO
---