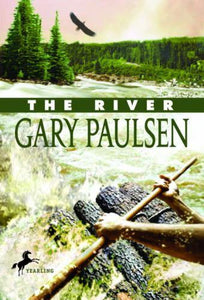 The River (Used Paperback) - Gary Paulsen
Two years after Brian Robeson survived fifty-four days alone in the Canadian wilderness, the government wants him to head back so they can learn what he did to stay alive. This time Derek Holtzer, a government psychologist, will accompany him. But a freak storm leaves Derek unconscious. Brian's only hope is to transport Derek a hundred miles down the river to a trading post. He's survived with only a hatchet before--now can Brian build a raft and navigate an unknown river?
 
For the first time it's not only Brian's survival that's at stake. . .
0713DO
---