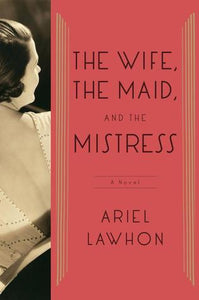 The Wife, the Maid and the Mistress (Used Book) - Ariel Lawhon
One summer night in 1930, Judge Joseph Crater steps into a New York City cab and is never heard from again. Behind this great man are three women, each with her own tale to tell: Stella, his fashionable wife, the picture of propriety; Maria, their steadfast maid, indebted to the judge; and Ritzi, his showgirl mistress, willing to seize any chance to break out of the chorus line.

As the twisted truth emerges, Ariel Lawhon's wickedly entertaining debut mystery transports us into the smoky jazz clubs, the seedy backstage dressing rooms, and the shadowy streets beneath the Art Deco skyline.
Hardcover
---