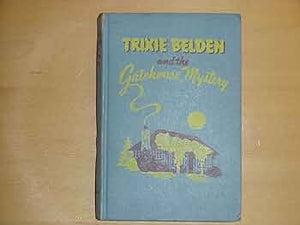 Trixie Belden and the Gatehouse Mystery (Used Hardcover) - Julie Campbell (1951)
Published in 1951.
When Trixie and Honey explore an abandoned gatehouse, they discover more than dust and spiderwebs. Stuck in the dirt floor is a huge diamond! Could a ring of jewel thieves be hiding out in Sleepyside?
Condition: Used book in Good condition, slight wear on corners, stickers on first page.
---