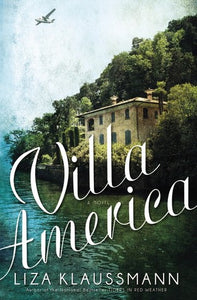 Villa America (Used Book) - Liza Klaussmann
A dazzling novel set in the Cap D'Antibes based on the real-life inspirations for Fitzgerald's Tender is The Night.

In this gorgeous, glamorous, and affecting novel, Liza Klaussmann does for Sara and Gerald Murphy what Paula McLain and Michael Cunningham did for Ernest Hemingway and Virginia Woolf in The Paris Wife and The Hours. Villa America was in fact a real house on the French Riviera that Sara and Gerald Murphy built to escape to in the 1920's. Members of a group of expat Americans, they were known for their fabulous parties and for making the Riviera into the glamorous place it is today. Their freewheeling days were filled with champagne and caviar, but these were people who kept secrets and who were, of course, heartbreakingly human.
This is a stunning story about the Lost Generation, about a marriage, about a golden age which could not last.
Hardcover
0803PH

---