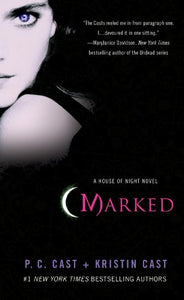 House of Night Bundle #3 - P.C. Cast, Kristin Cast (Books 1-10)
Books 1-10 in the House of Night series by P.C. Cast and Kristin Cast.
#1 Marked (Paperback)
#2 Betrayed (Paperback)
#3 Chosen (Paperback)
#4 Untamed (Paperback)
#5 Hunted (Hardcover)
#6 Tempted (Hardcover)
#7 Burned (Hardcover)
#8 Awakened (Hardcover)
#9 Destined (Hardcover)
#10 Hidden (Hardcover)
Condition: All books are in Good or better condition. Marked has a crease on the cover and many of the books have retail stickers on them.
---