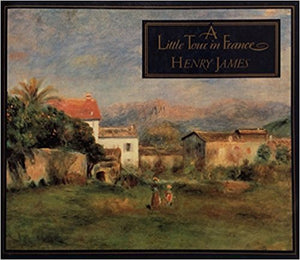 A Little Tour in France (Used Hardcover) - Henry James
A Little Tour in France is a book of travel writing by Henry James. Originally published under the title En Province in 1883-1884 as a serial in The Atlantic Monthly, the book recounts a six-week tour James made of many provincial towns in France, including Tours, Bourges, Nantes, Toulouse, Arles and several others. The first book publication was in 1884. A second, extensively revised edition was published in 1900.

Excerpt:
I am ashamed to begin with saying that Touraine is the garden of France; that remark has long ago lost its bloom. The town of Tours, however, has some thing sweet and bright, which suggests that it is surrounded by a land of fruits. 
0725RM
---