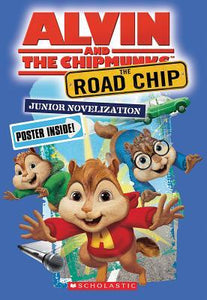 Alvin and the Chipmunks: The Road Chip: Junior Novel (Used Book) - Scholastic
Pack your bags for the ultimate roadchip!

Due to a series of silly misunderstandings, Alvin, Simon, and Theodore are convinced that Dave is heading to Miami to propose to his new girlfriend - and dump them for good.

There's only one thing Alvin and the Chipmunks can do: hit the road! The guys have three days to get there and stop the proposal. Will they make it in time to save Dave?
Paperback
0406DS
---