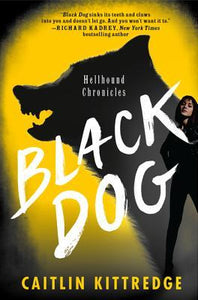 Black Dog (Used Book) - Caitlin Kittredge
Ava has spent the last hundred years as a hellhound, the indentured servant of a reaper who hunts errant souls and sends them to Hell. When a human necromancer convinces her to steal her reaper's scythe, Ava incurs the wrath of the demon Lilith, her reaper's boss.

As punishment for her transgression, Lilith orders Ava to track down the last soul in her reaper's ledger. . .or die trying.

But after a hundred years of servitude, it's time for payback. And Hell hath no fury like an avenging Ava. . .
Hellhound Chronicles #1

Paperback
0810LO
---