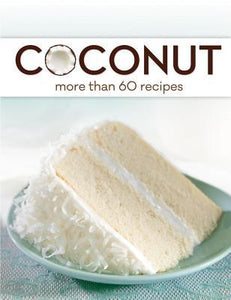 Coconut: More Than 60 Recipes (Used Hardcover) - Publications International
Coconut goes beyond cream pie in this book with 60 recipes for breakfast, dinner, snacks and, yes, dessert. It adds texture to granola, a toasty crunch to breaded shrimp and delicious flavor to oatmeal cookies. Recipes will feature a variety of coconut products: shredded and flaked coconut, coconut milk, coconut cream, coconut water and coconut oil.
Chapters include: Breakfast; Main Dishes; Appetizers and Snacks; Soups, Sides and Salads; and Desserts.
Each recipe features a color photo.
0803NVB

---