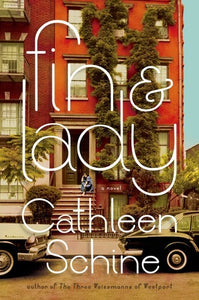 Fin & Lady (Used Book) - Cathleen Schine
It's 1964. Eleven-year-old Fin and his glamorous, worldly, older half sister, Lady, have just been orphaned, and Lady, whom Fin hasn't seen in six years, is now his legal guardian and his only hope. That means Fin is uprooted from a small dairy farm in rural Connecticut to Greenwich Village, smack in the middle of the swinging '60s. He soon learns that Lady—giddy, careless, urgent, and obsessed with being free—is as much his responsibility as he is hers.

Fin and Lady lead their lives against the background of the '60s, the civil rights movement, and the Vietnam War—Lady pursued by ardent, dogged suitors, Fin determined to protect his impulsive sister from them and from herself. 
Hardcover
0614ML
---